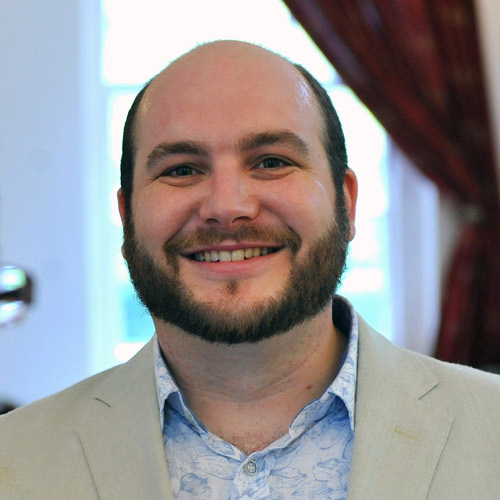 Welcome to the online curriculum vitae for Jon Keatley
I am a professional programmer with over 15 years experience and hold a BSc Honours degree in computing from the university of Abertay, Dundee. I have worked in a wide range of industries utilising an equally wide range of technologies. I find my interest in all aspects of software development has enabled me gaining a depth of knowledge in most aspects of software development. C# and Java make up the core of my experience, but I have also extensively utilised other languages such as Python, Lua, JavaScript, PHP, and C/C++. I find not being married to a particular technology stack enables me to select the best technology for any given problem.
I am a firm believer in the benefits of agile software development and have been an active member of the continual improvement group in my last two positions. I am also a big fan of continual integration, in my role at Janus I helped setup Gitlab's CI system to build releases for many of our products. I am interested in BDD (cucumber in particular) but have not yet had the opportunity to put it to the test.
The collective view on what constitutes good software development is a moving target requiring software engineers to continually learn new paradigms, languages, and frameworks. I take this responsibility very seriously making sure I always have a reading list and a set of personal projects to exercise the concepts that I have learnt. I try to balance my reading between learning new technologies and strategies for improving the quality of the code written.
I am an enthusiastic, self motivated programmer who is focused on meeting targets. If you would like to discuss a role or have any questions please contact me at recruitment@jon-keatley.com.
Wellcome Sanger Institute
Jan 2019 to Present
Senior Software Developer
2 Years
My main project at Sanger is to build a malaria surveillance systems that detects and tracks drug resistance across the world.
Henley Software
Nov 2009 to May 2010
Web Developer
7 Months
I worked on a large government web based project and 3rd party internal websites. I was responsible for aspects of both the front and back end.
ActionScript C# JavaScript SQL
Regenersis
Jan 2007 to Sep 2008
Analyst Programmer
2 Years
I worked on B2B web services, internal web applications, Windows applications,and elements of the company website. I was mainly responsible for integrating 3rd party web systems into our internal system via SOAP services. To achive this I worked closely with companies like Samsung, Virgin, and TomTom.
ActionScript C# Java JavaScript SQL
TPLD
Mar 2005 to Dec 2006
Technical Manager
2 Years
I worked on game based learning applications, game prototypes, and the company website. I also created a game portal site that provided customisable report generation based on game statistics.
ActionScript Java JavaScript PHP SQL
Wilson's Solicitors
Oct 2003 to Feb 2005
Web Developer
1 Year
I worked on the company website, back-office and CRM systems. I also wrote several bespoke tools to help automate various internal processes such as book-keeping and compliancy.
ActionScript ASP JavaScript SQL VB.Net
BSc Hons Computing
Sep 1999 to Jul 2003
University of Abertay Dundee
4 Years
Abertay was a great place to grow and learn. I elected to study in Scotland because I felt a four year course would provide me with a better foundation in computer science. In the last two years I specialised in web technology and wrote my dissertation on the emergence of mobile applications as J2ME had just been released.
Advanced GNVQ in Computer Science
Sep 1997 to Jul 1999
North Warwickshire and Hinckley College
2 Years
North Warwickshire was where I started my journey to become a programmer. While there I took additional courses on object orientated programming (with C++) and multimedia. I also made my first attempts at making video games.
A website is a snapshot in time, a frozen mass of mark-up and images viewed from an ever distant present. To ensure a site continues to hold its intended impact it must enter into a perpetual cycle of renewal much like the seasons. This site is currently transitioning from winter to spring and the page you are viewing represents the first new shoots of life. The site needs more time to grow features and to mature its visual style. Click here if you wish to view the previous incarnation, but bare in mind what it gains in features it looses in modern techniques.