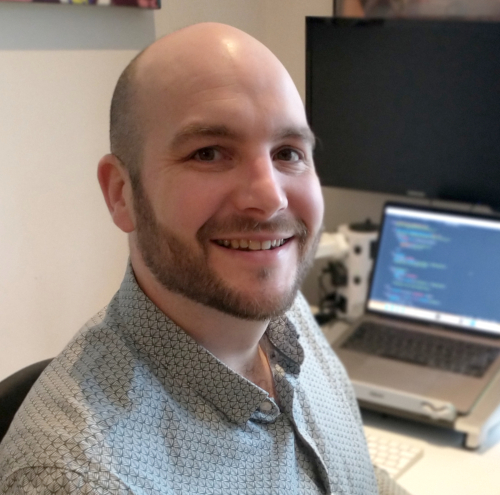 Welcome to the online curriculum vitae for Jon Keatley
I am a professional programmer with over 15 years experience and hold a BSc Honours degree in computing from the university of Abertay, Dundee. I have worked in a wide range of industries utilising an equally wide range of technologies. I find my interest in all aspects of software development has enabled me gaining a depth of knowledge in most aspects of software development. C# and Java make up the core of my experience, but I have also extensively utilised other languages such as Python, Lua, JavaScript, PHP, and C/C++. I find not being married to a particular technology stack enables me to select the best technology for any given problem.
I am a firm believer in the benefits of agile software development and have actively participated in the continual improvement process in my last four roles. I am also a big fan of continual integration and have implemented CI/CD for building, testing, and deployment for many projects. I am interested in BDD (cucumber in particular) and am currently in the process of trying to implement it.
The collective view on what constitutes good software development is a moving target requiring software engineers to continually learn new paradigms, languages, and frameworks. I take this responsibility very seriously making sure I always have a reading list and a set of personal projects to exercise the concepts that I have learnt. I try to balance my reading between learning new technologies and strategies for improving the quality of the code written.
I am an enthusiastic, self motivated programmer who is focused on meeting targets. If you would like to discuss a role or have any questions please contact me at recruitment@jon-keatley.com. Examples of my work can be found on gitlab
As part of a restructuring exercise I stood in for lead developer in March and then was officially promoted in October. Within a small agile team I am leading the development efforts for a growing number of MalariaGEN projects. The two main projects I have been focused on to date is a sample tracking and reporting system for Sanger's COVID-19 sequencing efforts and Conflux, a set of modular tools for managing all aspects of partner management, meta data curation, and sample tracking.
Boto3 Pytest Pylint SQLAlchemy
My main project was to build the back-end systems for an in-country amplicon sequencing platform. This platform takes in Illumina BCL files and via a series of pipelines generate a genetic report card that included details of speciation and drug resistances. The final point for the back-end systems was a genetic report card storage system that was capable of representing multiple types and versions of GRC. I also developed micro sites for sample tracking, productivity tools to aid my colleagues , and developed Broad Cromwell configurations for both OpenStack and LSF.
I worked on a large government web based project and 3rd party internal websites. I was responsible for aspects of both the front and back end.
ActionScript C# JavaScript SQL
I worked on B2B web services, internal web applications, Windows applications,and elements of the company website. I was mainly responsible for integrating 3rd party web systems into our internal system via SOAP services. To achive this I worked closely with companies like Samsung, Virgin, and TomTom.
ActionScript C# Java JavaScript SQL
I worked on game based learning applications, game prototypes, and the company website. I also created a game portal site that provided customisable report generation based on game statistics.
ActionScript Java PHP SQL JavaScript
I worked on the company website, back-office and CRM systems. I also wrote several bespoke tools to help automate various internal processes such as book-keeping and compliancy.
ActionScript ASP JavaScript SQL VB.Net
Abertay was a great place to grow and learn. I elected to study in Scotland because I felt a four year course would provide me with a better foundation in computer science. In the last two years I specialised in web technology and wrote my dissertation on the emergence of mobile applications as J2ME had just been released.
North Warwickshire was where I started my journey to become a programmer. While there I took additional courses on object orientated programming (with C++) and multimedia. I also made my first attempts at making video games.